Betvictor
One of the Best Bookies for Football and Horse Racing Odds. Best for Flexibility - Request your own Bet with #priceitup.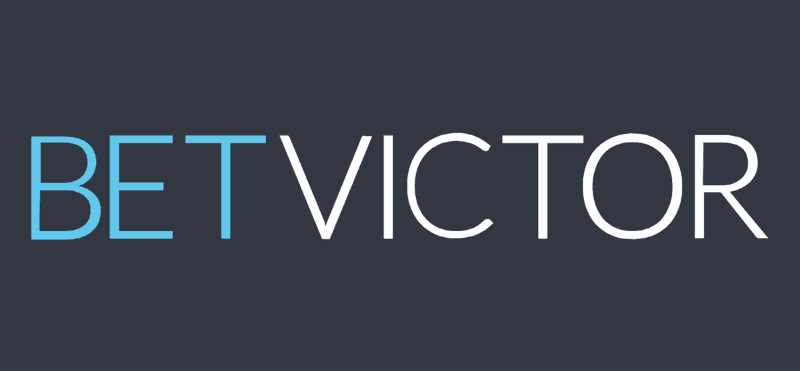 BetVictor is one of the leading bookmakers. They are at the front of the pack for mobile betting and they have built a reputation as one of the best sites for odds on Football and Horse Racing. There's plenty of New Custom offers and they look after their loyal customers with regular bonuses. Their "Priceitup" service, allows players to request their own bet, offering maximum fun and flexibility.
BetVictor Review
BetVictor is one of the premier providers of sports betting and online gaming services in the world. Founded by William Chandler, owner of the North East London greyhound racing track Walthamstow Stadium in 1931, BetVictor was originally called Victor Chandler International Limited.
Managed by Chandler's five sons after his death, the bookmaker dug deep roots into the UK gambling market, slowly becoming one of the most-preferred booking partners in the region.
In 1998, the company headquarters were shifted to Gibraltar. In 2004, the company renamed itself to VC Bet after the then-current owner Victor Chandler Jr, William Chandler's grandson.
In 2012, the company underwent another branding makeover and renamed themselves as BetVictor.
A sponsor for some of the world's leading sporting events like the Queen Mother Champion Chase, the Victor Chandler Chase, the Welsh Open snooker, Victor Chandler Poker Cup and the World Matchplay Darts, BetVictor gives players excellent pickings across markets. From American football to ice hockey, from swimming to horse riding, a variety of sports are covered by this veteran bookmaker.
As of 2016, BetVictor became the official partner of the Liverpool Football Club.
Licensing & Safety
BetVictor is a member of the Gibraltar Betting and Gaming Association and is regulated by the UK Gambling Commission and the Government of Gibraltar Licensing Authority.
The betting licenses from both governing bodies allow BetVictor to offer online gambling and e-sports betting to customers both in the UK and abroad.
In terms of safety and security, BetVictor is very safe on an international scale, since it is answerable to two authorising bodies.
In terms of system and software security, the bookmaker has in place top-end data security policies and technologies, which prevent unauthorised access to data. They also have a dedicated data protection policy, which outlines the rights of players to their personal data. You can find this in their Privacy Policy.
Sign-up Procedure
The Sign-up option is available on the Home Page of the BetVictor website. On the form, you'll need to input your personal details like name, age, address and contact details.
In the next page, you'll be asked to provide your bank account/financing details. You have also to select the deposit limit you wish to make.
Finally, you will be asked to choose the type of welcome bonus you want.
Once you've selected your bonus, you will be asked to upload your verification documents and then you'll be good to go.
All account holders must be above the age of 18.
Deposit Options
The minimum deposit to be made is £5, and it goes up to No Limit deposits.
Visa/MasterCard Debit/Credit cards are accepted, so are payment portals like Entropay, Skrill, BACS, Neteller, PayPal, Maestro and PaySafeCard. With the exception of BACS, which takes 3-10 business days and Entropay, which takes 5-28 business days, all deposits are instantaneous.
The currencies supported on BetVictor include - United States Dollars, Euros, UK Pound Sterling, Australian Dollars, Danish Kroner, Swedish Krone, Singapore Dollars, Norwegian Krone, New Zealand Dollars, Romanian New Lei, Swiss Francs and South African Rand.
Withdrawal Speed/Options
All Debit/Credit Visa & MasterCard cards are accepted for withdrawal and so are bank transfers. Withdrawals can also be made through payment portals like Neteller, Entropay, Maestro, Skrill, PayPal and BACS.
Withdrawals are instantaneous for all the e-wallets unless site traffic delays payments by 1-2 days. Card transfers take about 3-6 business days to reflect. BetVictor doesn't charge any fees for withdrawals and offers same-day payouts, which can be withdrawn immediately.
New Customer Bonuses
BetVictor has two new customer bonuses:
Welcome offer: Bet £5 & Get £30 (£20 in sports Free Bets and £10 as casino bonus)
Casino Welcome offer: (£50 bonus package for exclusive casino games - £20 slots, £10 tables, £10 live dealer games)
The sports Free Bets of your welcome bonus will be credited to your account the moment you place your first bet.
To qualify for them, your bets must be worth more than £10 at odds or evens. Once you get these free bets, they must be used within seven days, after which they expire.
The casino bonus of £50 expires within three days of opt-in.
Please note that players paying through Skrill from the UK, Northern Ireland, Netherlands and Sweden aren't eligible for these bonuses.
Existing Customer Bonus
Existing customers of BetVictor can look forward to the following types of bonuses:
Money Back if One Leg Lets You Down
This bonus-cum-insurance allows players to earn back the money they've placed on bets up to £10. To avail this bonus, you will need to bet anything above a five-fold on a 90-minute game, and there should be only one losing section (irrespective of how the final score stands).
The cumulative odds of your bet should be a minimum of 4/1 (5.0). You are eligible to place this bet once every day, for seven consecutive days.
Bet Boosts
This bonus is excellent if you're a football fan. This is an acca bonus, which will enhance select accumulators on the BetVictor site. The best price offered here isn't just dependent on the multiples and accumulators; #PriceItUp prices will also be provided.
Quality of Odds
Quality of odds on BetVictor depend on the event you're planning to bet on.
This bookmaker offers the best and sharpest odds for football, in particular the UK and European football, at 97%-98%.
Other sports also have good odds, such as tennis (94.3%-95.9%) and cricket (94%-95.4%), amongst others. Even BetVictor's horse racing odds (87.4%-93%), which have a huge range, are very promising compared to other bookmakers. Most odds stand above 89%.
One excellent feature of this sportsbook is the live odds tracking, which prompts players to change their selection if the odds of their current selection drop before the bet is placed.
Bet In-Play Options
The bet in-play link on the BetVictor platform takes players to the live suite. At the topmost toolbar, you'll see all the matches in-progress with their respective odds.
Further down the page, you'll see upcoming games, segregated sports-wise. The in-play also features a Favourite tab, where you can save preferred live games and access them quickly.
There is also a Quick Access feature available here, where you can store all games you are currently wagering on.
If you're still unsure which market to wager on, you can activate the in-play commentary, which will provide live stats and game info on-the-go. This makes wagering much more convenient.
Basic In-Play live streaming is available for all games, including horse racing. But the other features are available in select games only.
Cash Out Feature
Cash-outs are completely free on BetVictor. The bookmaker allows players to cash-out a portion of their pre-match wagers (only on tennis and football) on the condition that the sport is also available for in-play.
The right-hand side of the platform is dedicated to markets eligible for partial cash-out. A gold coin icon indicates the eligibility for partial/full cash-out.
BetVictor also offers a cash-out promotion, where players are allowed to lock-in profits for specific bets and make-up for some of their losses.
Sportsbook Betting Markets
BetVictor's strength lies in the diversity it offers in certain types of sports. Football, in particular, is the bookmaker's prime focus.
Over 100 football league matches from around the world are covered on the platform, including youth and under-18 events. Next, are the markets for Gaelic sports like Hurling, Gaelic football and Speedway.
Players from England and Ireland will, in particular, love the variety of markets on offer. Other sports markets too have good, if not great representation on BetVictor.
Apart from the classic markets like cricket, ice hockey, tennis, boxing and cycling, you also have markets for Asian handicap, darts, snooker, handball, water polo, MMA/UFC and more.
Casino/Bingo Offers
The casino games on-offer at BetVictor are par-none. Highly-engaging and quick-to-load, they won't waste your time in buffering. There are over 533 games on the casino, excluding the four live casinos.
Slots make up 85% of the games. There are over 400 varieties/themes of slot games on the platform. There are also quite a few table games on offer.
But, BetVictor doesn't offer poker and bingo on its website any more.
All of the games are powered by renowned software companies like Nextgen Gaming, PlayN Go and NetEnt.
Special Promotions & Enhanced Odds
BetVictor is currently running online scratch cards as part of its promotion, where winners will get benefits like free bets, additional slots and so on, based on the game they are currently wagering.
A £200 matched deposit bonus is also on offer for every sign-up to one of the platform's live casinos.
BetVictor also has a dedicated Instabet app, which allows you to make instantaneous wagers and claim special bonuses and enhanced odds. The bookmaker also makes available enhanced odds and bonus info on the top half of the page.
Usability of the Site/Mobile Apps
The BetVictor mobile app comes in two versions - the first, a copy of the desktop version and the second, an app dedicated to Instabets.
Both are powered by the latest technology and offer an amazing user experience. The apps offer good features for sports betting. But the features for smaller fixtures are not as good as other bookmaker apps.
To place a bet, you'll need to use the bet slip.
Just select the market you want to bet on, and you'll be redirected to the page with all the relevant events and their odds.
Quick links are available on the Home page for prime sports like football, tennis and cricket. The mobile apps are perfect for casino games too. There are 270 games available currently for mobile, including the live dealerships.
Functionality-wise, the BetVictor apps are pretty fluid and a delight to use. Navigation is streamlined, with categorical drop-down menus.
Player Loyalty
BetVictor offers bonuses up to £10,000 per week for loyal customers.
This is a tiered Members Bonus, where the biggest players get the biggest bonuses. Currently, the highest reward cash-back stands at 12%.
To qualify for loyalty bonus, players need to play for 30 days straight and make a daily minimum deposit of £20. The maximum, cumulative loyalty bonus BetVictor offers is £500,000 per week.
Customer Service
BetVictor's customer service is timely and responsive. Currently, service is available in English and German and players can seek support through email, live chat and telephone.
All telephone calls and emails are scheduled between 10 am & 12 am GST for non-UK players. UK players can get telephone and email support 247.
Live chat is operational 247 pan-globally. The customer support email address is help@betvictor.com.
Countries Accepted/Countries Not Allowed
The countries where BetVictor is restricted from providing services include:
Bangladesh
Cambodia
China
Hong Kong & Macau
Kazakhstan
Kyrgyzstan
Malaysia
Pakistan
Philippines
Singapore
South Korea
Sri Lanka
Taiwan
Algeria
Angola
Benin
Burkina Faso
Burundi
Cameroon
Central African Republic
Chad
Comoros
Djibouti
Democratic Republic of Congo
Egypt
Equatorial Guinea
Eritrea
Ethiopia
Gabon
Gambia
Ghana
Guinea
Kenya
Lesotho
Liberia
Libya
Madagascar
Malawi
Mauritania
Mayotte
Morocco
Mozambique
Namibia
Niger
Rwanda
Senegal
Sierra Leone
Somalia
South Africa
South Sudan
Tanzania
Togo
Tunisia
Uganda
Zambia
Zimbabwe
Tajikistan
Turkmenistan
Uzbekistan
Vietnam
Australia
Anguilla
Antigua & Barbuda
Costa Rica
Cuba
Dominican Republic
Grenada
Guadeloupe
Martinique
Nicaragua
Panama
Puerto Rico
St. Kitts & Nevis
St. Lucia
St. Martin
St. Vincent & Grenadines
Trinidad & Tobago
Mexico
The United States
U.S. Virgin Islands
Argentina
Bolivia
Brazil
Chile
Colombia
Ecuador
Paraguay
Peru
Uruguay
Venezuela
Turks & Caicos Islands
Albania
Armenia
Azerbaijan
Belarus, Belgium
Bosnia & Herzegovina
Bulgaria
Croatia
Cyprus
Czech Republic
Denmark
Estonia
France
Greece
Hungary
Iceland
Latvia
Lithuania
Moldova
Monaco
Poland
Portugal
Romania
Russia
San Marino
Serbia
Slovakia
Spain
Ukraine
The EU
Iran
Israel
Turkey
Yemen
All other countries allow BetVictor to provide its services within their national premises.
Conclusion
Overall, BetVictor makes for a very safe bookmaker to trust your money with.
The company's superb website and mobile app are very enjoyable to use, and there are plenty of events to tickle everyone's fantasy.
The massive coverage for sports is a big plus, although the poor live betting features do affect wagering a bit. If you're willing to look past that, this 80+-year-old bookmaker offers plenty of action and opportunities for players.
BetVictor Pros
Long history as trusted bookmakers.
Superior customer support, with very short complaint resolution times.
Excellent coverage for soccer, football & horse racing across the world.
Very clean mobile app - one of the best on the market.
BetVictor Cons
Highly focused on British and Irish games.
Sub-par live streaming support.
Only select cash-out markets.
Small bonuses, with restrictive T&Cs.
Frequently Asked Questions About BetVictor
1) Do I need to pay to open my BetVictor account?
No, the BetVictor account is completely free to open and there are no hidden charges.
2) If I delete my account, will my information be deleted too?
According to BetVictor's Gibraltar Gambling Commissioner regulations, an account holder's data cannot be deleted for six years after account deletion. After this period, the system automatically destroys all data pertaining to your deleted account.
3) Can I make deposits using my joint-account or another person's card?
BetVictor doesn't allow players to make deposits through joint-accounts, Debit/Credit cards belonging to another person or a third-party wallet registered in someone else's name. If you do use these payment options, your account may be temporarily blocked until you use a payment method registered to your name.
4) My deposit/withdrawal failed. What do I do?
If you receive the message Declined by Payment Provider, the problem could be at your bank or your payment gateway. Contact your payment provider immediately. If you receive the message You have exceeded your deposit limits for today, it means that you have already deposited money equivalent to the deposit limit you have set. You will need to reduce the amount you wish to deposit to stay under your limit. If you receive the message PCA-204 when making withdrawals, it could be because of BetVictor system failure. It can also be due to lack of identity verification at your end, and you may need to re-upload your documents for verification before the withdrawal is processed.
5) I have a negative balance. What can I do to change it?
Negative balances can occur due to one of these reasons: o BetVictor has improperly settled your account, and the result was in negative.
Your account was wrongfully debited with a win, and the same amount was credited once the system re-settled the wins rightfully. However, you had already drawn on your balance, resulting in a sudden drop in money.
Your deposits haven't been received by BetVictor. If you notice a negative balance in your account, contact the BetVictor customer service team for help.
6) Where can I see my wagers towards bonuses?
You can find your wagering information in the Offers section. Select the offer/bonus you have opted-in for, and you will find the relevant details.
7) What should I do if my Live Casino balance is not updated?
The Live Casino balance may take up to five minutes to reflect. Try logging out and logging back in to refresh your account. If your balance remains the same even after 15 minutes, contact the customer service team at BetVictor.
Latest promos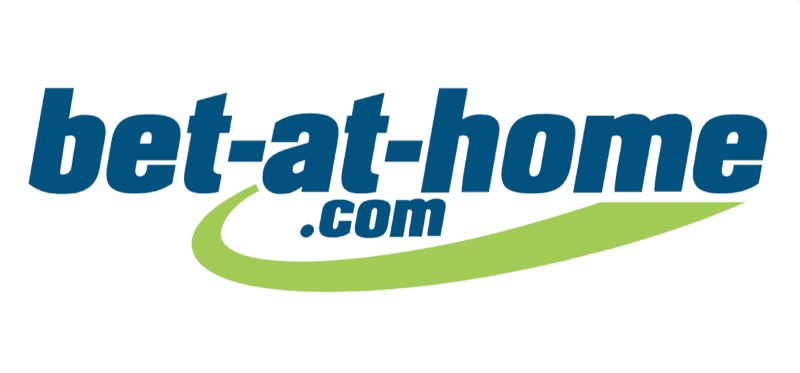 Bet £10, Get A £10
bet-at-home offer a wide variety of games to choose from, including slots, poker and blackjack. With exclusive bonus offers and promotions - bet-at-home is worth a try.
New customers only. Turnover requirements 3x at 1.50 min odds. The voucher offer is only valid for new customers who have registered via the correct tracking link.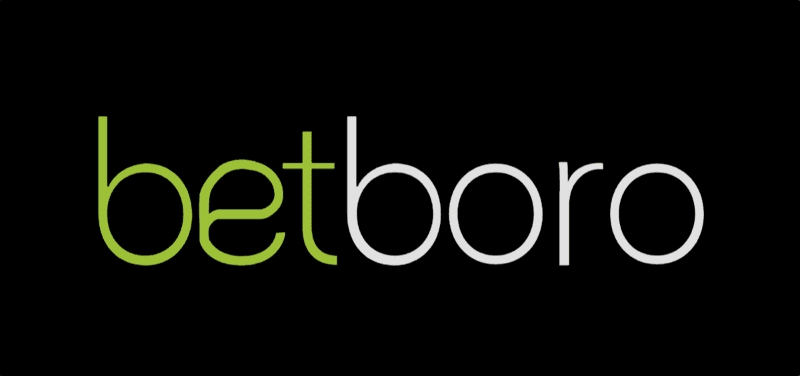 100% Matched Deposit Up To £25
Join Betboro to bet on your favourite team to win, or try your hand at predicting the outcome of individual games.
New customers only. First deposit with Debit Card only. First bet must be accumulator bet, minimum three Sportsbook events (minimum £5) to qualify, must settle within 14 days. Odds of 1.6 or higher for each selection. Free Bet will be 100% matched amount of first bet placed (maximum. £25). Non-withdrawable and valid for 14 days.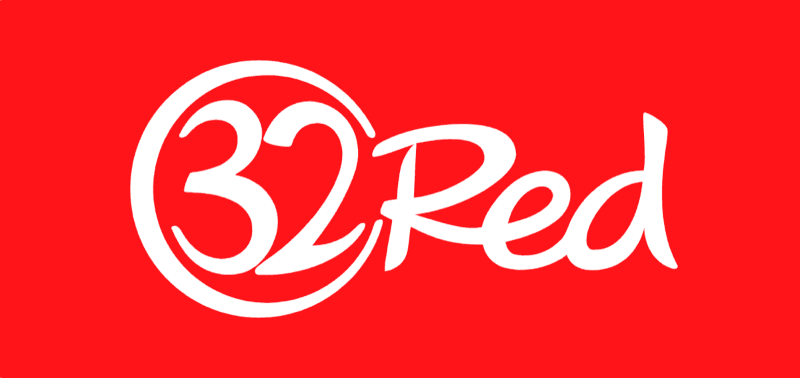 100% In-play Profit Boost!
One of the most recognisable casino & sports betting companies. Join 32Red today.
Min. Odds Evs, Max. £10 stake, Max. additional profit £100. New and existing customers. First in-play bet only. Opt-in. Calculated on net profit.
Latest articles
Related offers
Offer
Bonus
Rating

Betdaq

Bet £10 Get £10

Betdaq is great for point spreads, moneylines, and totals wagers. Betdaq are know for live betting on many of the big sporting events.

18+ only. Certain countries only. API/RDT customers excluded. Min £10 exchange bet at odds 2.0 or greater within 14 days of account registration. Free bet valid on exchange for 7 days. Stake not returned. Depositing directly via bank card. No cashout. New customers only. T&Cs Apply.

PaddyPower

Bet £20 And Get It Back As Cash If It Loses

Rated #1 for Existing Customer Bonuses.

New customers only. Place your FIRST bet on any market at odds of min 2.0 (EVS) and if it loses they will refund your stake in CASH. Max refund for this offer is £20. Only deposits made using cards will qualify for this promotion. T&Cs apply.

William Hill

Bet £10 Get £30 In Free Bets!

Heavyweights since 1934, Willie Hill is one of the world's biggest bookmakers. Huge assortment of markets from a brand you can trust.

New customers only. Minimum £10 stake on odds of 1/2 (1.5) or greater on sportsbook (excluding Virtual markets). The £30 of Free Bets will be credited to your account once the qualifying bet has settled and will expire if not used within 30 days.

Coral

Get A £20 Free Bet When You Bet £5

Bet on any Sport, with one of the UK's most trusted Bookies.

UK+ROI only. Min deposit £5 and minimum first bet £5 at odds 1/2 or more to qualify for 1x £20 free bet. Certain deposit methods and bet types excluded. Free bet valid for 7 days. Free bet stake not returned. Restrictions and T&Cs apply.

Tonybet

100% Deposit Bonus Up To £50

Get the best odds in the market for Football and Tennis betting, as well as one of the best eSports offerings online.

Sportsbook only. Bonus is 100% of first deposit, up to a maximum of £50. Minimum deposit of £10. Bonus must be claimed within 3 days. Wagering requirements apply. Bonus amount cannot be withdrawn. T&Cs apply.
GamCare Gambling Support
Gamcare promotes safer gambling by helping problem gamblers manage their lives. To seek help call the National Gambling Helpline: Freephone: 0808 8020 133. Available 8am to midnight – 7 days a week.
Visit Gamcare
Be Gambleaware
Whether you're looking for treatment, advice, or you just want to talk to someone about your – or someone else's – gambling, there's lots of support available. BeGambleAware.org can provide Free Gambling Support - Freephone 24-7 National Gambling Helpline : 0808 8020 133
Visit BeGambleAware