Betfair
#1 Rated Betting Exchange Bookmaker.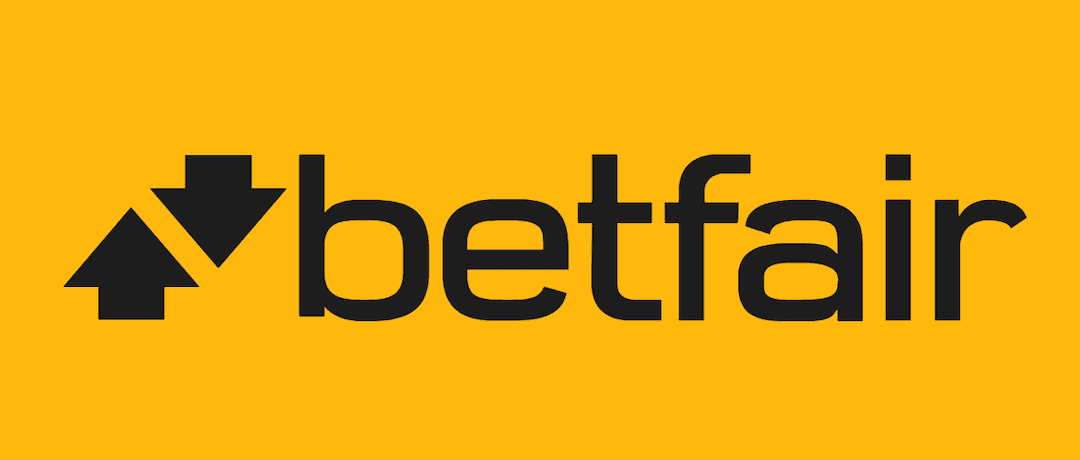 The Betting Exchange of Choice for the Discerning Gambler. A great choice for punters who like to dabble in a wide cross section of Markets. BetFair excel in their Footie Accumulator Deals and their Bet-in-Play offering is one of the best online. If you like a punt on the Horse Racing, you'll find some of the best starting prices on BetFair, as well as, Live Streaming, Cash Out and Enhanced Odds Specials.
Betfair Review
Betfair was launched in the UK in the year 2000 and since then, has gone on to become one of the biggest online betting companies in the world. In fact, it's the largest in the UK.
The site boasts around a million active customers and enjoys a weekly turnover of £50 million. Some suggest that it may even be the largest betting exchange in the world.
Licensing & Safety
Betfair was licensed in November 2005 by the Tasmanian government, which was around the same time it launched its operations in Australia.
Betfair offers many security features. For starters, it follows a 2-Step Authentication process. 2-Step Authentication greatly minimises the chance of your account being hacked. This is because the method relies on entering a one-time password, apart from the usual username and standard password. The one-time password or OTP is sent to the user's phone via SMS, or it is displayed on the Google Authenticator application used by iOS, Windows, and Android.
This can be done for each login or each device, depending on how you set things. The method protects you from a wide variety of attacks and greatly reduces the risk of passwords being decrypted.
In other words, even if you use a weak password, it would still be difficult for hackers to access your account because they would still need the OTP. The OTP changes every 30 seconds and is sent directly to your device. 2-Step Authentication is a robust form of protection against hacks, and it would take serious effort and time for cybercriminals to bypass it.
Essentially, the juice isn't worth the squeeze, which is why hackers end up being discouraged. Apart from 2-Step Authentication, Betfair is also ISO27001 certified, which is the ultimate standard for Information Security Management.
Having the certification means that Betfair has assessed its security management needs, standards, procedures, and policies etc.
It also means that Betfair goes the extra mile to protect business partners and customers and ensuring the only the best security is provided. Having the certification also subjects Betfair to periodic audits that ensure continuous amendments and updates to existing security policies and infrastructure Betfair is also PCI certified and a Level 1 Merchant.
This subjects them to a PCI validation procedure every year by an external PCI Qualified Security Assessor (QSA). So, if you're relying on card payments, Betfair is your best bet.
Quick Facts
Betfair is the biggest internet betting exchange out there today and their growth, over the years, has been tremendous. They are one of the most recognised brands today with regard to online betting.
In fact, their image as a leading sportsbook was reinforced after the merger with Paddy Power, which led to the formation of Paddy Power Betfair in 2016. This merger created the world's largest gaming company. Betfair's sportsbook provides punters with a long list of sporting events to bet on, and this includes in-play bets and pre-match bets.
The sporting events are associated with some of the most significant sporting events, competitions, and sporting leagues. This includes the A-League, the NRL, the AFL, horse racing, greyhound racing, Super Rugby, English Premier League, NBA, NFL. NHL, MLB, Tennis, and even Cricket.
Sign-up Procedure
Signing up with Betfair is a simple process. The first step, obviously, involves registering with the website by providing your details and creating an account. The process doesn't take long, and you won't be asked to provide too much information.
Most of the information the site requests are basic and relevant to legal requirements. Anyway, let's take a look at the process.
Firstly, you head over to the Betfair website and click the Join Now link, which is usually placed on the home page. The button is bold and bright, making it hard to miss; you will find it at the top of the page.
Clicking it will lead you to the registration page. Once you reach the registration page, you will be asked to enter all your basic personal details. This will typically include your name, DOB, email address and phone number.
If you have certain doubts about the registration process, you can send out queries to the customer service team by clicking the Chat Now button. After you have filled out all the information, just click the bright yellow Open Account button, which you will find at the bottom of the registration page.
Once you do this, you will be requested to deposit the necessary funds into the Betfair account.
Once you do that, you will be eligible to place bets. Of course, there will be a verification process carried out after signing up.
Deposit Options
Betfair offers the standard array of banking options for depositing money into your account. They also accept a range of currencies.
The options that are open to you include e-wallets, bank transfer, and credit/debit cards. Betfair will also provide you with a complete history of transactions, making it easier for you with regard to tracking.
Of course, there are charges with regard to processing, which is something you will have to keep an eye on. Here is a list of all the deposit methods available to you:
Cheque
Visa Electron
Mastercard
Visa
Western Union
EntroPay
Neteller
Poli
Skrill
PayPal
ClickandBuy
Bank Transfer
Delta
Withdrawal Options
The withdrawal options provided by Betfair are the same as the deposit options.
The processing speed tends to vary based on the exact option you choose. For instance, Visa, Mastercard and Poli are instant. On the other hand, aa Western Union transfer may take up to a week.
Also, your deposit method and withdrawal method have to be the same, that is, if you use PayPal to deposit, you must use the same medium for your withdrawals as well.
New Customer Bonus
The most notable bonus offer on Betfair is the bonus sign-up offer, which offers you £20 as extra if you make five bets that are worth a minimum of £10. You have the option to repeat them five times in order to collect a maximum bonus of £100.
The qualifying bets will have to be made on odds of 1.50, at the very least. The bets can be made for any event on the sportsbook, except exchange bets.
The bonus offer is limited to new customers only. When compared to many of the other sign-up bonuses offered by competing sportsbooks, this is a fairly reasonable option.
£20 is a decent enough incentive to get people to sign up for a new account. However, it may not be attractive enough for veteran bettors. Even so, this is definitely one of the better offers out there.
How to get the Deal:
Open your new account. New Customers Only.
Bet - Place 5 single bets of £10 or more.
Get - You'll then receive a £20 free bet.
You can do this FIVE times and get a total of £100 in free bets.
Existing Customer Bonuses
Betfair doesn't offer a fixed list of promotions and bonuses for existing customers.
However, there are a few popular options. For instance, the site provides a range of free spins and free bets that allow money claims or free bets on select events.
For instance, you have the Betfair Cash Race, where you can place bets via the betting exchange and receive Betfair points. These points can aid in the acquisition of achievements and eventually be exchanged for cash rewards.
Betfair also offers a loyalty program, where you can earn coupon codes, free spins and free bets. We will be taking a look at this later.
Quality of Odds
A sportsbook is judged by the quality of odds it offers. It can be said that a sportsbook offers good quality odds when its margin is not as high as that of a normal bookmakers.
This is true for Betfair, which allows new punters and professional bettors to make the most of competitive odds and experience a certain level of betting excitement. There are very few sportsbooks/bookmakers that can rival Betfair with regard to odds quality.
For instance, we have Pinnacle Sports, which is bookmaker know for offering odds that are just as good as that of a bet exchanges. Betfair offers excellent odds on niche and traditional sporting categories.
In-Play Options
Both, the Betfair exchange and the sportsbook offer in-play betting. This means you have a range of options to look for and a lot of value to gain.
In fact, the very nature of the betting exchange lines up perfectly with in-play betting. You are allowed to track prices, and that's a feature which will allow you to make the green book.
For instance, if you bet in favour of Man City against Liverpool, but find that Liverpool has taken an early lead, you can place a live bet on Man City. This will prevent you from losing out, irrespective of the matches outcome.
Of course, this is all dependent on the pricing because the value of any outcome has to be used to cover the loss of the stakes on the other outcome.
So, you will find that prices fluctuate drastically in the live in-play betting section and you can always place another bet of your own. The information is presented very clearly, but it may be hard for amateur punters to wrap their head around the whole concept. Betfair's in-play betting feature isn't limited to any single sport. There are in-play betting options for a wide range of sporting categories and events.
This includes volleyball, basketball, e-sports, and badminton etc. When you click on a particular sport, you will be provided with graphics that inform you of how the game or match has progressed so far.
You are even provided with match statistics and textual commentary of key points. All this is made available alongside the various live in-play options for the game with regard to Half Result Markets, Both Teams to Score, and Over/Under.
You also have a wide selection of live in-play betting options where you receive rapid selections of what's going to occur in the very next minute and the next 5 minutes. This is probably one of the more unique aspects of Betfair's live in-play feature.
Cash Out Feature
Betfair offers a Cash Out feature that allows punters to lock in a profit even before the event reaches an end. Calculations are carried out to offer value to punters in real time and in relation to current bets, which are determined in accordance with live market prices.
So, what that means is punters can cash out all bets within a single market using just a click.
Betfair offers Cash Out for GB, Horse Racing, Irish Races and various other markets. You can find the Cash Out icon displayed along with the market it is applicable to.
However, it is important to note that Cash Out may be void during low liquidity in the market. Cash Out places a bet automatically and locks in a position. The value punters receive is the minimum amount that they would receive in the scenario of a successful Cash Out.
Cash Out amounts are not guaranteed because live markets have fluctuating prices. So, in the case of an unsuccessful Cash Out, a new offer will be made based on the revised position and current prices in the market. If there is a reduction in exposure, it will be credited back into the punter's account after a successful cash out has been made.
Profits earned will be paid after the market has been settled.
Sportsbook Betting
When it comes to the sheer number of sports products offered, Betfair is unrivalled.
You have everything from American football to Aussie Rules Rugby. One more noticeable feature is that Betfair offers the typical English sports with the relevant variations in bets. This includes Greyhound Racing, Snooker, Horse Racing, and Gaelic Sports.
The motorsports products are also quite noteworthy.
It becomes easier to process bonuses when you have the option to choose the sport you want to bet on. There are also mainstream sports options that other bookmakers don't offer, which is exactly why Betfair scores high in this area.
Non-Sports Betting
Apart from the Sportsbook, Betfair also offers a nice poker area, a live casino, and traditional online casino.
There are also offerings such as Vegas Slots, Arcade, and Bingo, which are just as attractive as the sports offerings. So, if you're punter looking for thrills during the off seasons, Betfair can manage to keep you busy.
The site also offers pool betting and virtual sports markets. The odds offered are excellent, which means you can win big time, be it UK pool betting or a virtual sports wager. Another major product offered by Betfair is eSports, where you can bet on games such as Dota 2, CS:GO, and League of Legends.
This is a relatively new offering from Betfair, which came into being after the company saw tremendous growth potential in it. But, since the product is new, the betting options are quite limited.
Special Promotions/Enhanced Odds
Betfair offers a range of offers with regard to Enhanced Odds, which are mostly available to new customers. The terms and conditions of this offer tend to vary. Now, the general way in which Betfair's Enhanced Odds work is that you can place bets up to a certain limit or maximum stake allowed.
Then, you wait for the bet to be settled. After which, if the bet is successful, your account is credited with the winnings, either as cash or more free bets. The other interesting part about Betfair's Enhanced Odds is that you can, sometimes, receive a return on your stake if the bets are unsuccessful.
Now, a majority of Betfair's enhanced odds involved the winnings being paid in the form of free bets with the qualifying stake being paid as cash.
Usability
At first glance, the Betfair betting exchange can look a bit confusing. However, as you begin to navigate and explore, things start to make sense.
Eventually, you'll find it easy to use. One of the first things you'll notice about the site is that it provides plenty of guidance and help. However, what it lacks is the aesthetic appeal.
Betfair isn't one of the most pleasing betting exchanges to look at. But, it more than makes up for it by offering stupendous functionality and operations.
There is also a mobile version available in the form of an app, which can be downloaded on Android and iOS. The app is very user-friendly and designed to be efficient.
Those are the very qualities that one needs for betting on-the-go. However, do note that the Exchange App and the Sportsbook app are two separate programs. So, you will have to download both of them if you want the whole package.
The sportsbook app allows you to place and track bets on the move and even lets you access the same game multi-tool. This tool lets you control the bet that you want to construct. There are in-play betting options as well, along with their Each Way Edge Tool.
The app also offers live streaming. The exchange app allows early betting, where you can bet in favour or against outcomes. You can also trade markets through hedging and enjoy the ability to set odds with the full functionality of the exchange. Then, there are the live in-play betting services, which are also accessible to you.
Player Loyalty
Betfair offers a Loyalty Scheme, where the main reward is a Monthly Reload Bonus (up to £1500) that is matched 100% to the first deposit. There are five levels, namely Aruba, Atlantic City, Macau, Las Vegas, and Monaco.
The loyalty scheme works in accordance with a 90-day rolling program. Once a player enters a level, he/she can gather comp points in order to move to the next level or stay at the same level.
Depending on the points accrued, one can progress to the subsequent levels.
Customer Support
Betfair offers customer support in the form of toll-free phone numbers depending on the region you're calling from. Other than that, you have e-mail.
The customer support team is quite helpful, and they work 24x7.
Countries Accepted
Though we can't list the actual countries accepted by Betfair, we do have a list of countries that are restricted.
This includes:
Canada
China
Cuba
Congo
Eritrea France
Greece
Greenland
Iran
Iraq
Israel
Ivory Coast
Japan
Lebanon
Libya
Mexico
North Korea
Portugal
Somalia
Sudan
Thailand
Turkey
Monaco
Myanmar
Netherlands
North Korea
Philippines
Portugal
Puerto Rico
Romania
Singapore
Somalia
Sudan
Syria
Tajikistan
Conclusion
As far as our review is concerned, Betfair's pros include a top-notch betting exchange facility, great bonuses and promotions, great customer service, and great competitive odds.
As for cons, we didn't like the credit card charges, the 5% commission, geographical restrictions and slow response to emailed queries.
Betfair FAQs
To access the list of FAQs, please visit the following link: https://support.betfair.com/app/home/.
Latest promos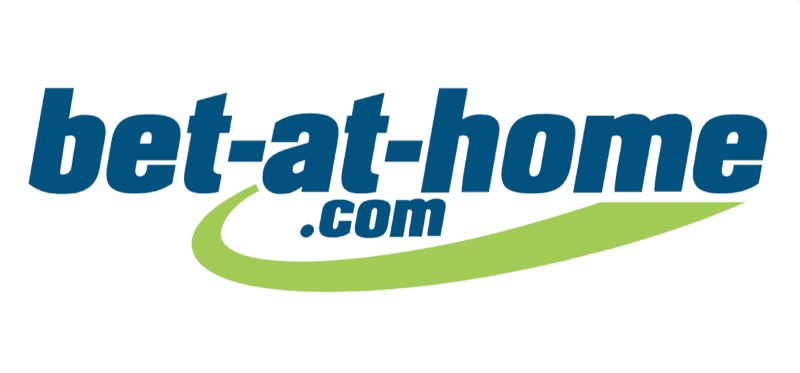 Bet £10, Get A £10
bet-at-home offer a wide variety of games to choose from, including slots, poker and blackjack. With exclusive bonus offers and promotions - bet-at-home is worth a try.
New customers only. Turnover requirements 3x at 1.50 min odds. The voucher offer is only valid for new customers who have registered via the correct tracking link.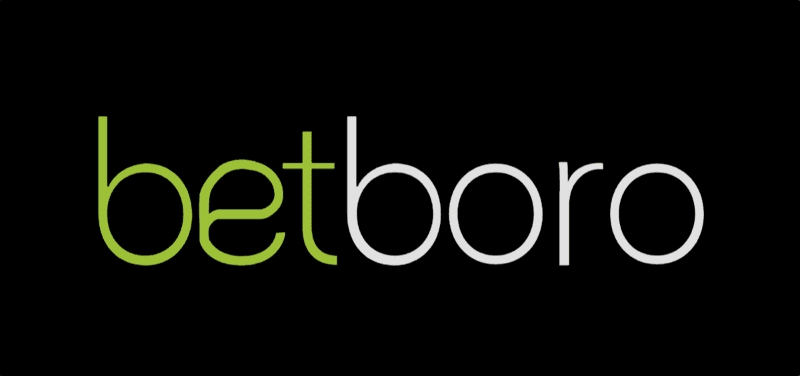 100% Matched Deposit Up To £25
Join Betboro to bet on your favourite team to win, or try your hand at predicting the outcome of individual games.
New customers only. First deposit with Debit Card only. First bet must be accumulator bet, minimum three Sportsbook events (minimum £5) to qualify, must settle within 14 days. Odds of 1.6 or higher for each selection. Free Bet will be 100% matched amount of first bet placed (maximum. £25). Non-withdrawable and valid for 14 days.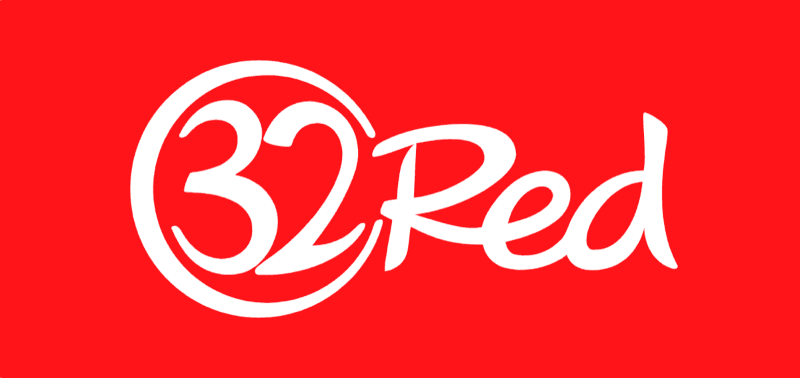 100% In-play Profit Boost!
One of the most recognisable casino & sports betting companies. Join 32Red today.
Min. Odds Evs, Max. £10 stake, Max. additional profit £100. New and existing customers. First in-play bet only. Opt-in. Calculated on net profit.
Latest articles
Related offers
Offer
Bonus
Rating

Betdaq

Bet £10 Get £10

Betdaq is great for point spreads, moneylines, and totals wagers. Betdaq are know for live betting on many of the big sporting events.

18+ only. Certain countries only. API/RDT customers excluded. Min £10 exchange bet at odds 2.0 or greater within 14 days of account registration. Free bet valid on exchange for 7 days. Stake not returned. Depositing directly via bank card. No cashout. New customers only. T&Cs Apply.

Mansionbet

1st Deposit Bonus Up To £50!

Join Mansionbet Today!

New Customers only. Min Deposit £10, made by credit or debit card only. Deposit & Bonus must be wagered x6 (min ods 4/5) before bonus funds or winnings can be withdrawn

888Sport

Bet £10, Get £30 In Free Bets!+ £10 Casino Bonus

Rated #1 choice for Punters who like to bet on accumulators.

Min deposit £10. A qualifying bet is a 'real money' stake of at least £10. Min odds 1/2 (1.50). Free Bets credited upon qualifying bet settlement and expire after 7 days. Free Bet stakes not included in returns. Casino Bonus must be claimed within 7 days and expires after 14 days. Bonus valid on selected Casino games only. Bonus wins capped at £500, excluding Jackpot wins. You must wager Bonus amount x40 – this requirement varies by game. T&Cs apply.

12Bet

£35 Free Bet With 12bet

Join 12Bet Today!

Stake 6 Qualifying Bets of at least £10. You must request your Free Bet Min single odds 2.0, min combo odds 1.4

Toals

Toals Free Bet

Independent Northern Irish Bookie with Best Odds Guarantee on Racing and Greyhounds. Amazing Welcome Offers and Specials.

NA
GamCare Gambling Support
Gamcare promotes safer gambling by helping problem gamblers manage their lives. To seek help call the National Gambling Helpline: Freephone: 0808 8020 133. Available 8am to midnight – 7 days a week.
Visit Gamcare
Be Gambleaware
Whether you're looking for treatment, advice, or you just want to talk to someone about your – or someone else's – gambling, there's lots of support available. BeGambleAware.org can provide Free Gambling Support - Freephone 24-7 National Gambling Helpline : 0808 8020 133
Visit BeGambleAware