PaddyPower
Rated #1 for Existing Customer Bonuses.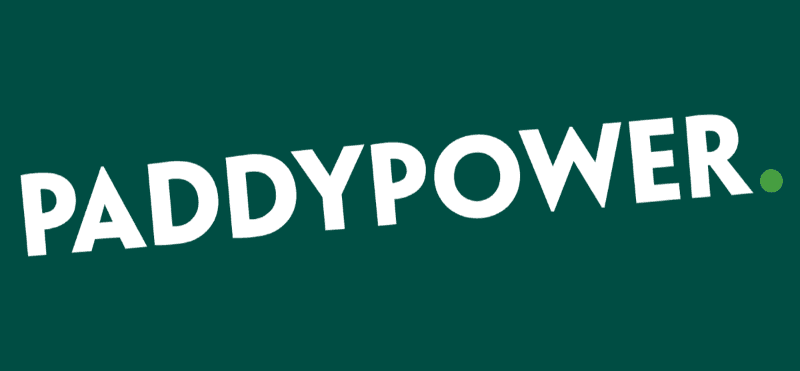 With more than 2 Million users, Paddy Power have become one of the World's most Popular Bookmakers and for good reason, they have a fantastic rewards club and support existing customers, just as much as new customers. If you love specials and promo's, then Paddy Power is the Bookie for you. A great selection of dazzling Daily Deals!
Paddy Power Review
One of Ireland's most iconic bookmakers, Paddy Power has been making waves in the sports betting and online gaming world, for the numerous hi-tech services it offers players.
The company, which now goes by the name Paddy Power Betfair, has dedicated platforms for esports, bingo and poker. The company also acquired Draft, one of the UK's leading daily fantasy sports provider.
It has also recently acquired FanDuel, one of the largest fantasy sports operators in the US; thereby expanding its global presence.
Set-up in the year 1988 in Dublin, Ireland, by bookmakers Stewart Kenny, David Power, and John Corcoran, Paddy Power was at first a conglomerate of 40 betting stores. Over time, through aggressive expansion, the company started new stores under the company banner, and by the early 2000s, Paddy Power was one of the most renowned bookmakers in Ireland.
The company entered London in 2000 and was listed on the London Stock Exchange. By 2005, the bookmaker had 195 stores collectively in the UK and Ireland. The company acquired McGranaghan Racing in 2008, adding to the markets it offered.
Licensing & Safety
Paddy Power can safely be one of the most-regulated and hence, one of the safest bookmakers for players.
The company has licenses from and is regulated by multiple regulatory bodies, including the UK Gambling Commission, Isle of Man Gambling Supervision Commission, Maltese Gaming Authority and Alderney Gambling Control Commission.
In terms of security, Paddy Power uses state-of-the-art technology to support operations on its platforms. All transactions and data input happen through their secure log-in page, and everything is codified, ensuring your data isn't vulnerable.
The company has numerous firewalls up in place, and they store your sensitive documents on a separate server that's off-the-net. The platform automatically logs you out if you haven't been active for 24 hours straight. This helps keep your account safe.
Sign-up Procedure
The sign-up procedure at Paddy Power is pretty straightforward.
Once you visit the Registration page, you're provided with an online form, where you'll need to provide your personal details, payment details, preferences for deposit limits, your choice of the welcome bonus and finally, your verification documents.
Once you do this, you'll need to check the T&C's box at the bottom of the page and submit the form.
Your account is now operational.
Deposit Options
Paddy Power offers good support for deposits. Players can make their deposits either through bank transfers or through their Visa/Master Card Debit/Credit Cards.
There is also the option of online payment gateways, e-cards and e-wallets like Neteller, PayPal, Maestro, Paysafecard and Skrill. The minimum deposit to be made is £5, and the maximum can be limitless.
Most online deposits happen instantaneously.
However, Skrill and Neteller take up to 4 hours and bank transfers up to 5 business days, to reflect in your account.
Withdrawal Speed/Options
Withdrawals too are super-easy. The bookmaker supports all types of online and offline payment mechanisms, including Debit/Credit Master Card/Visa, Skrill, PayPal, Neteller, Maestro and bank transfer. Paysafecard is the only payment provider which doesn't support withdrawals.
With the exception of Neteller and Skrill, which take a few hours and bank transfers, which take up to 3-5 business days, all other withdrawals are instantaneous.
Paddy Power doesn't charge any processing fees for withdrawal.
New Customer Bonus
The Paddy Power new customer bonus is quite decent. The bonus allows first-time account creators to make up to £20 for their very first bet (worth £10), even if the bet loses.
The bookmaker will pay out within one hour of placing the bet. The code to avail this offer is YSKA01.
There are no special wagering requirements attached. If you win, your wins will be credited into your account as real-cash. New customers can also use the YSKA37 code to avail of the Free Bets voucher.
These free bets are valid only on bets that have odds 1.20 or higher. You'll need to make an initial cash deposit, and then you can use the free bets within 30 days of opening your account.
New customers can also avail the £20 risk-free bet+£5 free bets as part of the welcome bonus for 2019. All these offers are open to only those customers who have never had a Paddy Power account before, on any of the bookmaker's websites.
Currently, these offers are available to UK and Ireland players only.
Bonus T & C's All bonuses issued:
Are valid only for a period of 7 days from the date of issue; and they will be removed from the customer's account after this period, if unused.
Must be opted-in for by the customers, to be applied. Once declined bonuses will not be reapplied if customers attempt to apply them a second time.
Wagering requirements will come into force from the time the bonus is opted-in or applied.
Bonuses can only be used after the player bets with the money he/she has bought in.
Paddy Power reserves the right to block or terminate your account and revoke all bonuses, promotions and special offers, including any wins or free bets made against these privileges if the customer has been found:
Indulging in fraudulent activity on the casino website.
Has breached the T&Cs of any bets, bonuses etc. they have played.
All casino club bonuses and promotions, bingo bonuses and e-sports bonuses gained by the customer will expire within six months of the customer's last bet on the platform.
Unless specified otherwise, all bonus amounts credited to the customer's accounts can only be used as a bonus to bet on the platform and cannot be withdrawn as cash. Paddy Power reserves the right to revoke these bonuses if the customer is found guilty of trying to withdrawn bonus amount.
Bonus funds will be awarded only to those players who are active participants in the Paddy Power CM chat rooms. The bookmaker has the right to refuse bonus funds to players at their own discretion.
Existing Customer Bonus
The biggest benefits for Paddy Power's existing customers are the numerous money-back offers and special promotions the bookmaker has up for grabs.
Take the Don't be the Fall Guy horse racing offer for example. Here, Paddy Power will refund your stake even if your horse fails.
The company also has many seasonal bonuses and offers for major horse racing events like the Grand National and many Golf Opens. Paddy Power also has an amazing offer for existing customers, called the Justice Pay Outs, where the bookmaker will pay out to punters despite the loss of a bet if the results have been unjust to the players in question.
This is something that is unique to this bookmaker.
The bookmaker also has a special accumulator refund for various sports, where your stake is returned to you in the form of a free bet if one leg of the accumulator doesn't work in your favour.
You can also get one of the many odds multipliers, where you can double or even treble your odds if you meet certain qualifying conditions. The bookmaker also offers free bets and free spins on a regular basis.
Quality of Odds
Paddy Power has many quality streams to its name. Horse racing, in particular, sees excellent odds, with there being a Best Price Guaranteed offer attached. The ones with the GP symbol are assured Best Price deals.
The bookmaker also focuses on Gaelic sports, cricket and football, giving above average odds. There are multiple money-back deals that regularly run on the platform.
The bookmaker's amazing in-play features help you make an informed decision before placing your bet.
Bet In-Play Options
The bet in-play feature on the Paddy Power platform recently underwent a massive overhaul and now this particular feature is one of the best available on the UK and Ireland betting market. There is an in-play link on the Home page, with its dedicated drop-down menu.
Once you access the sport and the event you want, you have a stats icon which you can press to get a comprehensive break-up of the match, including the live score.
However, Paddy Power still doesn't have a Favourites tab or an option to pin preferred events to the in-play page. Cash Out Feature The cash-out feature at Paddy Power is very player-friendly. A lot of the events on offer have the option of cash-out.
If you fear your currently-winning team may end up losing, you can cash-out immediately at the value at the moment of your exit. There is a Cash-out logo next to events where this facility is available.
The stats for each game are updated real-time and odds displayed in the bet in-play section, helping you take an informed cash-out decision.
Sportsbook Betting
Paddy Power has over 30+ different sports under its coverage and thousands of events in each market.
In addition to classic sports like basketball, cycling, soccer, MMA and greyhounds, the bookmaker also offers Irish-specific sports like Gaelic football and hurling. The market coverage for European events, in particular, is fantastic.
The company also allows players to bet on weird things like the colour of the next lottery bonus ball, the gender of a celebrity's baby, the name of the next Pope and so on. This certainly keeps things interesting for players.
Casino/Bingo Offers
Paddy Power has over 100 different casino games on both its website and mobile platforms. Roulette, blackjack, video poker, scratch card, slots and bingo are all available.
The bookmaker also has a live casino to its name, in addition to live table games, live blackjack and live roulette. The company's investment in gaming tech allows it to come up with innovative and interactive offerings regularly, adding to the mix of games it has on offer.
Special Promotions & Enhanced Odds
Paddy Power has many wonderful promotions and enhanced odds, particularly for their football and soccer games.
Most of their enhanced odds are above 20/1, at times going up to 50/1. The enhanced odds involve bets between £10 and £20. Minimum-value bets start at £5.
The enhanced odds are paid out in the form of free bets, giving players more opportunities to make money.
Usability of the Site/Mobile Apps
The Paddy Power mobile application is top-notch. Graphics are excellent, and so is the user interface.
Navigation is made very easy through dedicated tabs and lists for specific games, markets and events. You can find all the main gaming categories on the footer tab, and once you enter the page you prefer, you can find the various games/sports that the category supports.
In-play betting is supported on the app, with stats and scores available to see. The odds keep getting updated every few minutes, giving you the latest insight.
The app live-streams all UK and Irish horse racing, which you can view for free and even bet on, starting at £1/1Euro. There is a tip section in the app, which provides important information about the game/race you're currently watching or betting on.
You also have a section for the Top 10 bets on the mobile app, where you can check the most-sought-after bets in play at-the-moment.
Currently, the mobile live-stream service is not available for any other sport other than horse racing.
Player Loyalty
In the Paddy Power Loyalty Program, players get points for regularly betting on the platform, which they can use to access special offers and benefits. There is no opt-in required, and the points get added to your account from the start.
Every Euro/£10 = 1 point Players have the option of exchanging their points for cash; but the number of points you need to trade will depend on how high up the ladder you are in the loyalty program.
New joiners to the program have to give 100 points for Euro/£1, while VIP level players have to give 75 points for Euro/£1.
There are specific loyalty points for bingo and poker as well, in the form of gifts & bonuses (bingo) and 20 points for every $1 rake (poker).
Customer Service
The customer support received at Paddy Power is pretty decent.
The response rate is slow outside the UK and Ireland, and telephone and email lines are open only for a few hours. But in UK and Ireland, the bookmaker does offer you a 24*7 service.
There is a free UK/Ireland hotline number that customers can call if they need help.
Live chat is great pan-globally. Paddy Power also has an FAQ list in their Support section, which provides answers to common player questions.
Countries Paddy Power Accept / Not Allowed
The countries where Paddy Power is legal are as follows:
Republic of Ireland
United Kingdom
Isle of Man
Channel Islands
Norway
Sweden
Finland
Czech Republic
Switzerland
Greece
Malta
Gibraltar
United Arab Emirates
Japan
New Zealand
The countries where Paddy Power is restricted are:
Afghanistan
Antigua and Barbuda
Bahamas
Barbados
Belgium
Belize
Bulgaria
China
Cuba
Cyprus
Dominica
Estonia
Finland
France
Grenada
Guyana
Haiti
Hong Kong
Iran
Iraq
Israel
Italy
Jamaica
Libyan Arab Jamahiriya
Macau
Montserrat
Netherlands
Netherlands Antilles
Palestinian Territory, Occupied
Philippines
Saint Kitts and Nevis
Saint Lucia
Saint Vincent and the Grenadines
Serbia
Singapore
Spain
Sudan
Suriname
Syrian Arab Republic
Trinidad and Tobago
Turkey
USA
Countries not mentioned in both the lists have neither expressly accepted nor expressly restricted the bookmaker's services. Residents from these countries may create an account on the Paddy Power website if they choose to, but they won't be allowed to make purchases or place bets in their countries.
Conclusion
Paddy Power's investment in superior-grade gaming tech has made it one of the best esports and online gaming services in the industry.
Their excellent in-play features, make them a gem of a bookmaker. Add to this their unique set of markets and products and you have on your hands a bookmaker worth investing in.
The superb security features at Paddy Power are another reason to trust your money with them.
However, Paddy Power does lose some points for being so UK and Ireland-centric. Their poor global support makes them a challenging bookmaker to work with, for out-of-UK players.
Paddy Power Pros
Has an amazing set of promotions, offers and bonuses for customers.
Very extensive coverage of the European markets.
Covers some of the most exotic and entertaining markets.
Paddy Power Cons
Doesn't offer the sharpest odds on the market.
There is no 24*7 global customer support.
Poor currency support, since only Euros and Pounds are accepted.
Frequently Asked Questions About Paddy Power
How can I change my payment method?
Just visit your Account Settings on the Paddy Power Home Page and access your Payment Settings. Here you can easily change your deposit/withdrawal method and add/delete new payment methods.
Can I use a payment method registered to someone else's name?
Paddy Power does not allow players to use payment mechanisms registered in someone else's name. You will need to have a payment method linked to your name, to be eligible to play on the platform.
Are there any free games on the platform?
Yes, you do have free versions of paid games on Paddy Power. However, these don't have access to the complete features and are only good if you wish to try the game before making a purchase.
My newly-downloaded game isn't working. What do I do?
All games require a minimum 800*600 pixel-resolution to work. Check your screen resolution by clicking the Properties tab on the top right-hand side of your desktop, scroll down to Settings, click Screen Resolution and change the settings as required. If your game still doesn't work, you will need to download the latest version of the Flash Player. You can also contact Paddy Power customer support for help.
How can I make a withdrawal from Paddy Power?
Open your complete balance info by clicking on the small arrow next to your Balance at the top right-hand corner of the Home Page.
Click the Withdraw option.
Select the payment method you wish to use and the amount you wish to withdraw.
Click the Withdraw button to finish.
Can I place bets by text?
Yes, you can. You can use your existing account to place bets by text. Just send a text message to 51465 by typing this message .
For example, 1 EW L15 Altior, Sizing John, Samcro, Douvan.
What are the benefits of a Paddy Power Cash Card?
The Paddy Power Cash Card can help you get the following benefits:
Withdraw wins from your online account and use it in any Paddy Power affiliate website or retail store.
Deposit wins into your Paddy Power account from anywhere in the world.
Earn VIP reward points for playing on any UK gaming machines.
Latest promos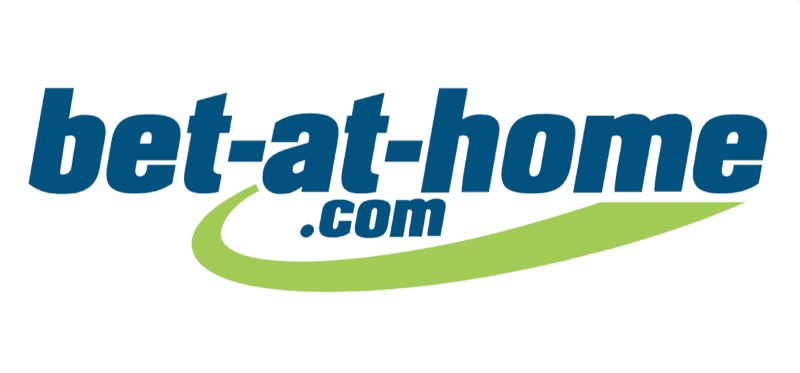 Bet £10, Get A £10
bet-at-home offer a wide variety of games to choose from, including slots, poker and blackjack. With exclusive bonus offers and promotions - bet-at-home is worth a try.
New customers only. Turnover requirements 3x at 1.50 min odds. The voucher offer is only valid for new customers who have registered via the correct tracking link.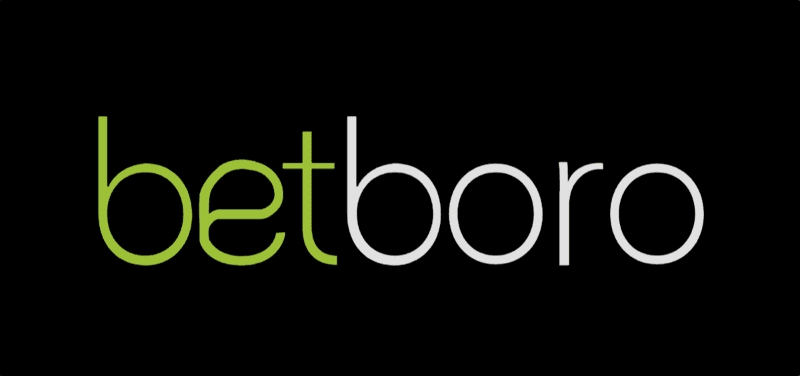 100% Matched Deposit Up To £25
Join Betboro to bet on your favourite team to win, or try your hand at predicting the outcome of individual games.
New customers only. First deposit with Debit Card only. First bet must be accumulator bet, minimum three Sportsbook events (minimum £5) to qualify, must settle within 14 days. Odds of 1.6 or higher for each selection. Free Bet will be 100% matched amount of first bet placed (maximum. £25). Non-withdrawable and valid for 14 days.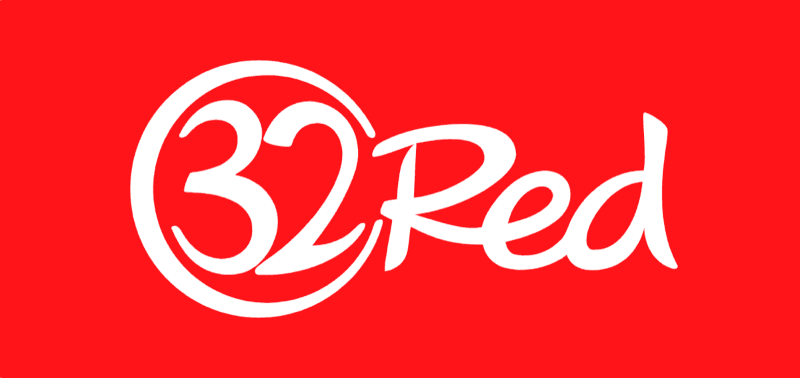 100% In-play Profit Boost!
One of the most recognisable casino & sports betting companies. Join 32Red today.
Min. Odds Evs, Max. £10 stake, Max. additional profit £100. New and existing customers. First in-play bet only. Opt-in. Calculated on net profit.
Latest articles
Related offers
Offer
Bonus
Rating

10Bet

50% Up To £50 Welcome Bonus

The sportsbook of choice for high rollers - VIP treatment for the top depositors and a dazzling array of sports to bet on. One of the best welcome bonuses in the market.

New bettors get 50% of deposit up to £50; Once per household; Min deposit £15 (no Skrill/Neteller); Wager a total of 8 times deposit + bonus, with max qualifying bet stake equal to your initial bonus amount; Bonus expires after 60 days; Min odds of 4/5 on singles, or 2/5 per leg for acca; Some bet types excluded.

Toals

Toals Free Bet

Independent Northern Irish Bookie with Best Odds Guarantee on Racing and Greyhounds. Amazing Welcome Offers and Specials.

NA

Bookee

Download The Bookee App Now!

Join Bookee Today!

Just Download the Bookee App today and experience the ultimate social sports betting experience! T&Cs Apply

William Hill

Bet £10 Get £30 In Free Bets!

Heavyweights since 1934, Willie Hill is one of the world's biggest bookmakers. Huge assortment of markets from a brand you can trust.

New customers only. Minimum £10 stake on odds of 1/2 (1.5) or greater on sportsbook (excluding Virtual markets). The £30 of Free Bets will be credited to your account once the qualifying bet has settled and will expire if not used within 30 days.

Betregal

100% Sports Bonus Up To €100

Join BetRegal to be part of an elite gambling experience that's unrivalled in the world of sports. With higher odds on all the best tournaments such as the Premier League, NBA, and Champions League.

New customers only. This offer is not available to residents from the UK or Ireland. Minimum deposit of €10 with maximum bonus of €100. Offer only available to new depositing players and for the first deposit. Customers who deposit with PayPal, Neteller, Skrill or Skrill 1-Tap are not eligible for the bonus offer. Must be used within 14 days of being credited to your BetRegal account.
GamCare Gambling Support
Gamcare promotes safer gambling by helping problem gamblers manage their lives. To seek help call the National Gambling Helpline: Freephone: 0808 8020 133. Available 8am to midnight – 7 days a week.
Visit Gamcare
Be Gambleaware
Whether you're looking for treatment, advice, or you just want to talk to someone about your – or someone else's – gambling, there's lots of support available. BeGambleAware.org can provide Free Gambling Support - Freephone 24-7 National Gambling Helpline : 0808 8020 133
Visit BeGambleAware